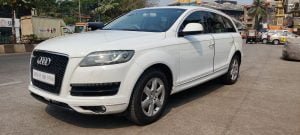 Car rental is a booming industry globally, with millions of people renting vehicles every year for a variety of reasons. Some of the leading markets for car rental around the world include the United States, Europe, and Asia. In this blog post, we will explore each of these markets in more detail.
United States
The United States is one of the largest and most mature markets for car rental in the world. With a large population, vast geography, and a thriving tourism industry, there is a high demand for rental cars across the country. Major car rental companies such as Enterprise, Hertz, and Avis have a significant presence in the US, with rental locations at airports, city centers, and other key locations.
In recent years, the rise of ride-sharing services like Uber and Lyft has disrupted the car rental market in the US, particularly in urban areas. However, car rental companies have responded by diversifying their offerings and introducing new services such as car-sharing and long-term rentals to appeal to a wider range of customers.
Europe
Europe is another significant market for car rental, with a diverse range of countries and cultures that attract millions of tourists every year. The market is highly competitive, with many established car rental companies and newer, tech-savvy startups vying for customers.
Some of the leading car rental companies in Europe include Europcar, Sixt, and Hertz. These companies have a strong presence across the continent, with rental locations in major cities, airports, and tourist destinations.
In recent years, there has been a trend towards car-sharing and peer-to-peer car rental in Europe, with companies like Drivy and Turo gaining traction in the market. These companies offer a more flexible and affordable alternative to traditional car rental, particularly for short-term rentals and city driving.
Asia
Asia is a rapidly growing market for car rental, driven by a rising middle class and increasing tourism. China, Japan, and South Korea are among the largest markets in the region, with established car rental companies such as Avis and Hertz expanding their operations to meet demand.
In addition to traditional car rental, there is a growing trend towards ride-sharing and car-sharing in Asia, particularly in densely populated urban areas. Companies such as Didi Chuxing in China and Grab in Southeast Asia have gained significant market share in recent years by offering affordable and convenient alternatives to traditional car rental.
In India, the car rental market is dominated by local players such as Ola and Zoomcar, which offer a range of services including self-drive rentals, chauffeur-driven cars, and airport transfers.
In addition to the three regions mentioned above, there are other markets where car rental is gaining traction. Latin America, for example, has a growing middle class and a booming tourism industry, which has led to increased demand for rental cars. Major players in the region include Localiza, Movida, and Rentcars.
The Middle East is also a significant market for car rental, particularly in the Gulf Cooperation Council (GCC) countries. With a high volume of business and leisure travel, as well as a large expatriate population, there is a steady demand for rental cars in the region. Major companies such as Avis, Hertz, and Budget have a presence in the GCC, as well as local players such as Sixt Arabia and Europcar Middle East.
Africa is another region where car rental is gaining ground, particularly in South Africa and Egypt. These countries have well-developed tourism industries and a growing middle class, which has led to increased demand for rental cars. Local players such as Tempest Car Hire and First Car Rental are among the major players in the African market, alongside global brands like Hertz and Avis.
Overall, the global car rental market is expected to continue growing in the coming years, driven by factors such as rising travel and tourism, increasing urbanization, and changing consumer preferences. While the industry faces challenges such as the rise of ride-sharing and the need to adapt to new technologies, there are also opportunities for companies that can innovate and provide value to their customers.
Conclusion
Car rental is a global industry that continues to evolve and adapt to changing consumer preferences and trends. The United States, Europe, and Asia are among the largest and most competitive markets, with established players and newer startups all vying for market share. With the rise of ride-sharing and car-sharing, the industry is likely to see even more disruption and innovation in the coming years, as companies seek to stay ahead of the curve and meet the evolving needs of their customers.
read more